My friend Malcolm Guite wrote a sonnet that reminded me of a song I wrote years ago that is appropriate for Holy Week. Both the sonnet and the song reflect on the story of Jesus weeping over his beloved Jerusalem, likely having had a premonition of her coming destruction in 70 AD when Imperial Rome brutally razed her to the ground, scattering her people throughout the Mediterranean.
Most of us know the agony of watching a loved-one self-destruct, especially when we feel we may have some resources to help ward off the worst. Freedom can be a terrible thing to watch. But love and freedom are a piece of each other. They both flourish or they neither flourish. And according to the story of Christ's agony, even God isn't exempt.
To read (or listen to)  Malcolm's sonnet,  "Jesus Weeps Over Jerusalem," click HERE… 
To listen to my song,  What a Longing, click on the title below…
What a Longing   | Steve Bell

Many times a day I think of you
And how our family's grown in just these last few years
What a feeling! And I marvel looking at you
You're a mama! I'm a papa!

As I ponder what we'll pass along
The only family fortune is our God
What a longing… to see our children behold Him
Like their mama… like their papa

Some reason now I'm caused to think of him
Jesus weeping for Jerusalem
What a longing… to gather under his wings
Like a mama… like a papa
Malcolm Guite has been writing a series of Sonnets for the liturgical year that will soon be collected into a book called Sounding the Seasons.  Visit Malcolm's site and sign up to be notified when he  writes new pieces which he always posts. It's  always a good day when you receive a new poem from Malcolm.  Visit Malcolm's site HERE…
btw– My upcoming Christmas CD, Keening for the Dawn, will feature several songs that were heavily influenced by Malcolm's sonnets. ~ SB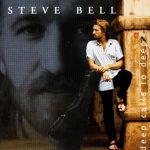 The song What a Longing can be found on my 1992 release Deep Calls to Deep. To sample or purchase, click HERE… 
If this blog has been meaningful, please consider a gift to further Steve's work.