I'm more than a little pleased to announce the release of my first book! 

It's not a traditional book,  and it's not exactly a typical e-book either. It's unique in that I've used a wonderful new e-publishing format called Snippets, which allows me to incorporate music, videos, art, photography etc.
This first book is simply called "Advent" and is the first of a sequence of books called "PILGRIMAGE: Troubadours Journeying Through the Christian Calendar Year."
I have been motivated to write having sensed a growing interest and hunger for a rooted spiritual practice that offers good soil for the deeper Christian life.  But many are unfamiliar with the Christian Calendar Year, and so I hope this will serve as an entry point for those interested in exploring.  But I trust there is something of value for the already initiated as well.
Over the next year I'll be working with a team to complete the sequence which will include Christmas, Epiphany, Lent, Holy Week, and Eastertide, but at this point only the first is ready.
We're releasing it now (in beta form) hoping to get some responses that'll help us with the ensuing books.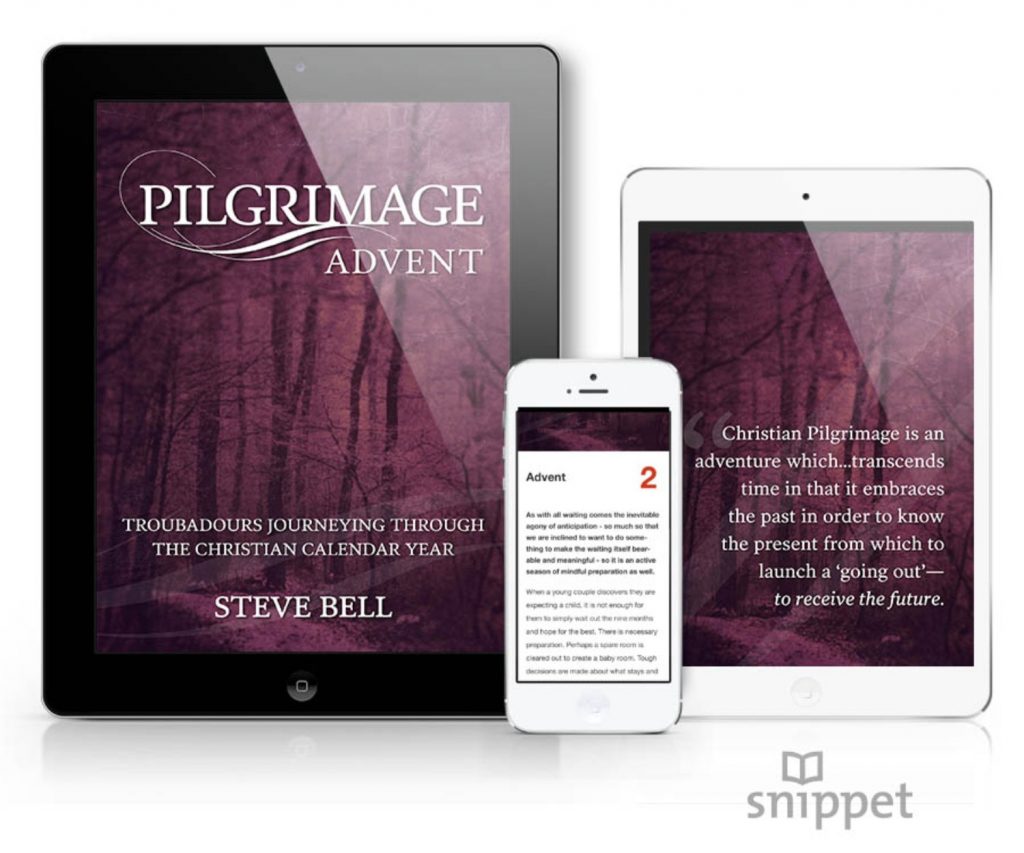 For the content, I'm drawing a lot from my own journey, music and reflections, but I'm also drawing on the likes of poet Malcolm Guite, painter Makoto Fujimura, culture commentator Gabe Lyons and others.  I've incorporated traditional art (icons), and contemporary and ancient authors as well. As the series expands, you'll hear increasingly from a global community of thoughtful, artful folks whose engagement with the spirituality of the Christian Calendar year has deepened and enriched their lives.
I would so appreciate  it if you'd check it out and let me know how it works for you… what resonates?… what doesn't?… etc.
So… here's how to access the book:
1. Download the free Snippet App on your iPad or iPhone from the App Store: Snippet App on iTunes
2. Find the PILGRIMAGE: Troubadours Journeying Through the Church Calendar Year Snippet in the Snippet Store
3. Tap on the cover, then on Download. After it is downloaded, tap OPEN to read and enjoy!
You'll notice there are two downloadable options. There's a free introductory which will give you a taste of what's in the book. And then there's the Advent book itself which is downloadable for $2.99.
This is a new step for me. I really enjoyed preparing it, and working with a very fine team of folks who are credited in the last chapter entitled: Attributions.
I'm looking forward to hearing from you, and to the next stage of development of what I hope will serve to help people reconnect with a deep and deepening tradition of Christian spirituality that has fed so many over past centuries.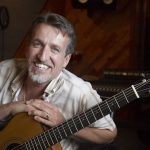 Thanks!
Steve Bell