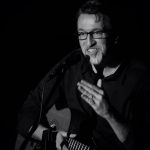 If you haven't had a chance to download our first multi-media eBook experience, called The Pilgrimage, now would be a good time!
The Advent Collection is getting very encouraging responses…and each of the 12 "chapters" are full of videos, art, poetry, song and stories that will help you mark the 12 days leading up to Christmas with a unique richness.  (I promise.)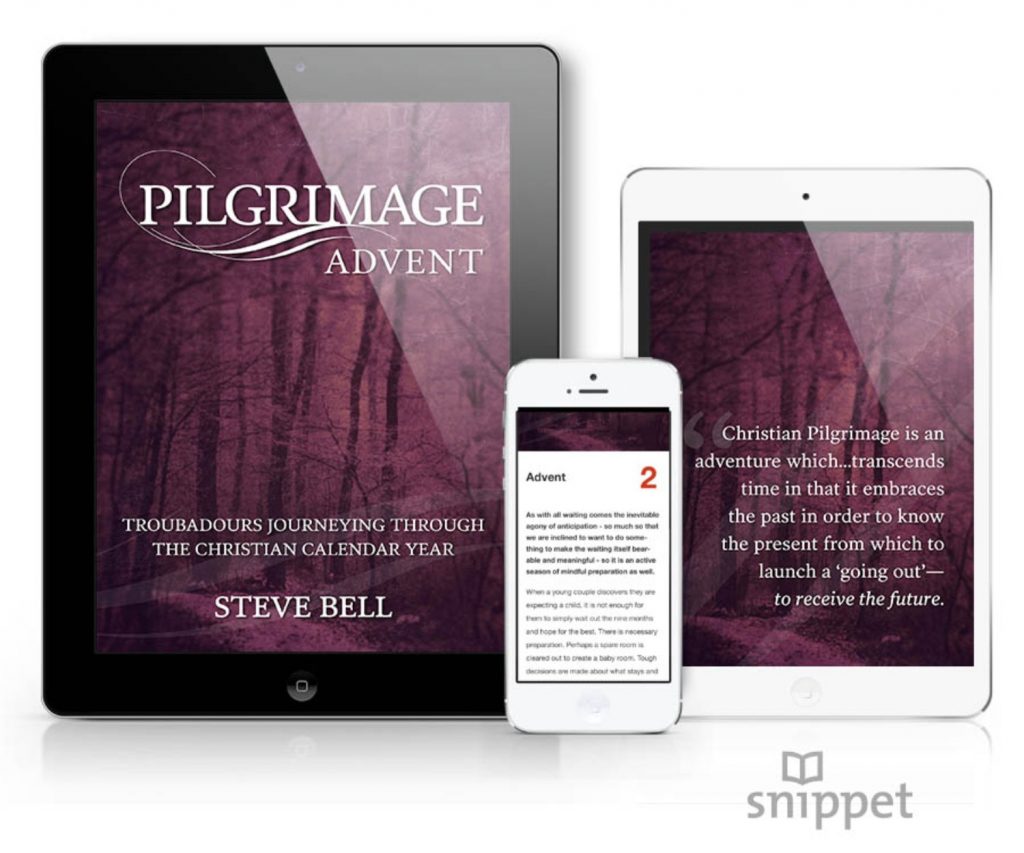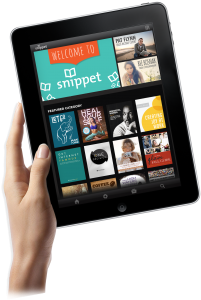 The eBook is a multi-media reflection written on the wonderful new Snippet platform (currently available only to iPhone and iPads) which allows me to not only write text, but to include all the other artifacts that really bring it to life.  I love the format as it allows me to communicate much more like I do in concert…that is, I can combine stories and reflections with the art itself. And I'm not limited to my own work. I share video reflections and poetry from Malcolm Guite, paintings from Makoto Fujimura, iconography from the ages, and songs (both new and previously recorded) from my own catalogue.
This first Collection focuses on the rich season of Advent and takes the reader on a journey through its deeper themes, feasts, fasts and Saints days.  The reason NOW is a good time to download is that Saturday is twelve days out from Christmas, and this 12-part Pilgrimage through Advent is a great way to ready yourself for Christmastide.
One reader in Colorado wrote: "We are loving this e-book from Steve Bell.  It is rich with meaning, beautifully crafted in text, song, and video –speaking to the core of Advent. What a splendid and welcome offering!"
To download the book for $2.99 see: PILGRIMAGE/ Advent/ Steve Bell…
In addition, the beauty of the format is that I can update, correct and add chapters whenever I want.  If you create a profile (prompted as you download the free Snippets App) then you will know when updates are available to the books you've already purchased, so you can update them for free.
In truth, there have already been significant updates to the first release of our book including a new chapter and a vastly expanded Attributions page.
If you've already downloaded my book and would like the newest update which includes the new chapter:
1. Update to the most current version of Snippet App via the iTunes App Store (see updates in your App icon)
2. Sign-up for a Snippet Profile (you will be offered a free Snippet)
3. Follow the prompt to synch your Snippet Library
4. Go to your Library and click the orange update button to download the latest version of the Snippet
Thanks for considering this.  The Advent Collection is the first in a sequence of Snippet eBooks that will eventually take readers through the whole Christian calendar.  I'm really loving working on this project, and am excited to expand it to include many more voices in a chorus of devotion to the good God whose idea we are in the first place.
Peace,
Steve Bell
btw: If you want to read a quick review of Snippet which describes the platform and its functions, see  Snippet: Revolutionize Your Reading Experience