Five Traditions and Practices of Prayer Course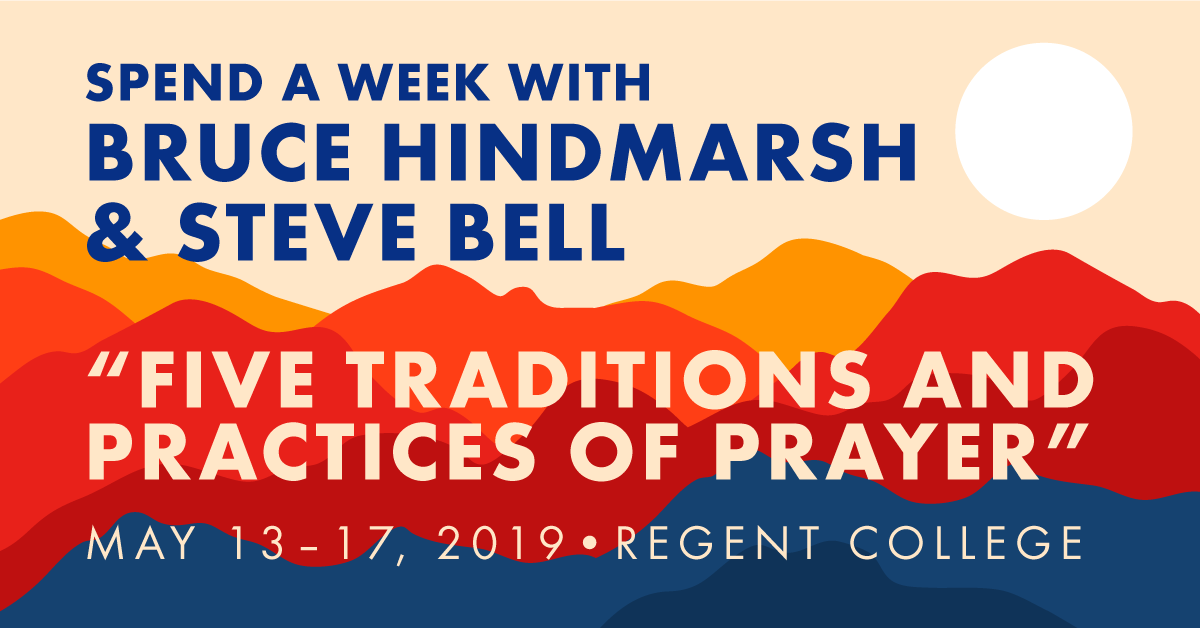 Regent College Course withBruce Hindmarsh & Steve Bell.
Explore five prayer traditions from church history: the short, frequent prayers of the Desert Fathers; the liturgical collect in the Book of Common Prayer; the Lord's Prayer as taught by Martin Luther and C. S. Lewis; and the Jesuit and Puritan examen of conscience, as well as their use of imagination in disciplined meditation. Through study, discussion, music, and a guided retreat, learn to live the rich history of prayer.
May 13–May 17
8:30AM–11:30AM
2–3 Credits: $990–$1485
Audit: $700
For more information and to register, Click Here