Hamilton Philharmonic Event Sponsorship
Greetings! Immediately below is a 24-minute audio-newsletter for those of you would like to listen to some new songs and catch up on what I've been working on for this fall. If you'd just rather read the info, I've reprinted the newsletter I sent out to supporters as well.
Cheers!
Steve Bell
Spring 2018 Audio Newsletter from Steve Bell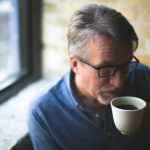 JUNE, 2018
Dear Friends and Supporters,
There is so much to share this summer that my team suggested I record and include an audio report alongside this letter. This way rather than tell you about… say… new songs… I can play them for you as well. And I can tell you in my own voice of the things that are stirring; the various events, projects and aspirations that I think signify a deeper step into the vocation God has called me to.
If you, like so many now, no longer have a CD player, the audio newsletter is available to listen to online at stevebell.com/support/. It's an open letter so feel free to share it with whomever you please.
For those who don't care to listen, what follows in brief is what you'll find in more detail on the audio version:
1) New songs! Still, my heart's deepest joy is to write and share songs in concert and on recordings. The audio newsletter shares two recently written songs in demo form.
"Wouldn't You Love to Know" is a song I wrote riffing off of an NT Wright sermon where he argues that you can't really know what you don't first truly love.

It's an interesting proposition, which first rang true to me, and then rang out in song.
"In Praise of Decay" is a song I wrote that plunders a sonnet written by my friend Malcolm Guite in which he laments the tragedy of our destructive and wasteful culture and its heavy footprint on God's good earth.
2) Awards. It always feels immodest to share about awards that sometimes come, but they do indicate that the work is resonating out there in the wider culture, so I think they are important to share with those who invest in this work.
This past January, at the Covenant Awards (Canadian Gospel Music Awards) in Edmonton, my recent album, Where the Good Way Lies, picked up three awards which included Album of the Year, Inspirational Song of the Year, and Collaboration of the Year.

The ceremony also honoured both my manager Dave and me Lifetime Achievement Awards, which were presented with moving and eloquent words by legendary producer Roy Salmond.

Later in the spring, Canadian Mennonite University presented me with the 2018 PAX Award "Honouring a life of service, leadership and reconciliation in church and society." It was a lovely ceremony which, to my delight, my father was able to attend.
An article I wrote last fall for Seven Magazine, is currently in the running for a "Word Award" by the Canadian Word Guild in Toronto later this month.
3) New Ventures. This fall I will be launching a new podcast, releasing a book series, and offering retreats/conferences across the country.
Way Stations Podcast: It seems rather evident, given the travel I do and the interesting people I get to meet, that doing a podcast is a 'no brainer.' And so, on September 15th we will be releasing the first season of Way Stations Podcast in which I share with listeners the people, ideas and concerns that intrigue me. It will feature authors, songwriters, business folk, social entrepreneurs, spiritual leaders and pretty much anyone with a good story.

Watch for announcements about this fall's line-up.
FOR THE JOURNEY – Retreat with Steve Bell: I've developed a four-session retreat/mini-conference for folks interested in spending some time with me and hearing, in more detail than a concert allows, the spiritual insights I have to share that I think may be helpful at this time in our history.

It's a fun day and a half in which I teach (with guitar in hand) on the doctrine of the Trinity, Worship, the Spirituality of the Church Calendar Year, and Saints, Psalms and Ancient Prayers. This fall I'm offering this retreat in Winnipeg, Calgary, Edmonton and Victoria. More to come in the new year.
Pilgrim Year Book Series (Release: November 2018) A few years ago, I wrote and released online a seven-part series of reflections on the spirituality of the church calendar year which includes devotional reflections on Advent, Christmas, Epiphany, Lent, Holy Week, Eastertide and Ordinarytime.

More recently, the work came to the attention of Novalis Publishing who asked if they could publish the series in traditional book form. And so, I am currently rewriting and editing in preparation for the series to be released in a box-set of seven short volumes this fall.

This is a pretty exciting and unexpected development that came as sheer gift.

We're really looking forward to the end product, but also what kinds of opportunities for concert and speaking engagements it may open up.
Please check out the audio newsletter which gives more detail to the above in a much more pleasing medium.
Please also consider a donation to my work at this time. Time spent developing new initiatives means less time on the road and therefore less time generating needed revenues. I'm confident these new initiatives, besides whatever good they offer, will also bring new opportunities for revenue generation, but for now, I could really use the help. Summer is usually a pretty lean time for me in any case, but this year, with my head down in project development, it is even more so.
I look forward to returning to a full schedule of concerts in the fall. I hope to see you out at one of them.
Peace friends. And thank you so much for the love and support.
Steve Bell