Special Concert in Winnipeg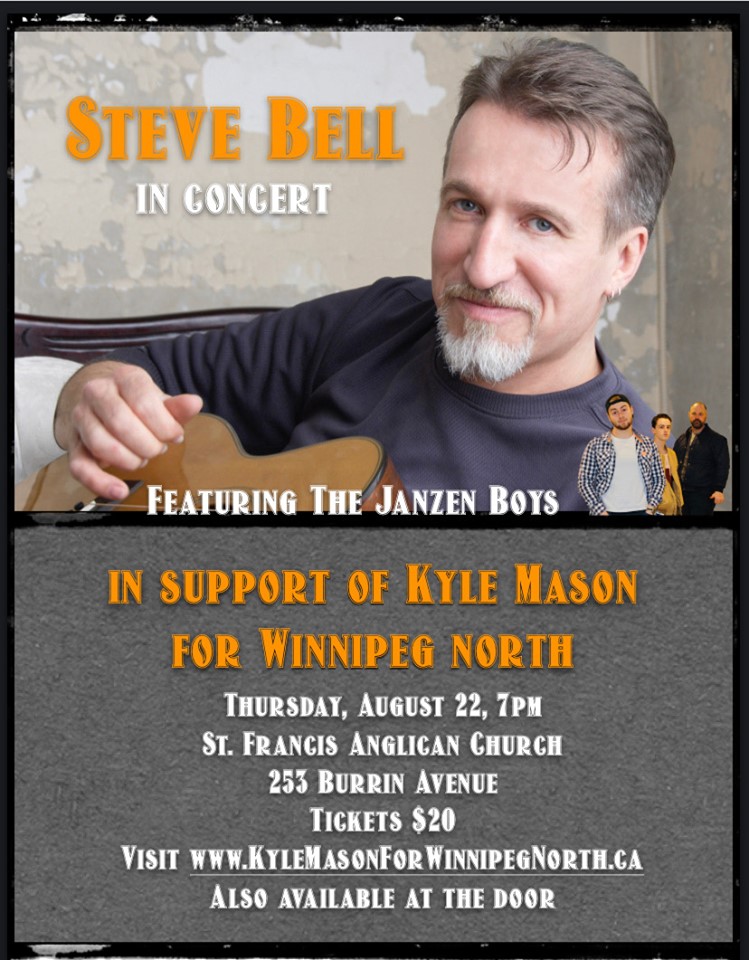 Looking for a summer concert? Next Thursday, in Winnipeg, I'm performing my only concert of the summer in support of my buddy Kyle Mason who is running for federal office in the coming election (hoping to represent Winnipeg North.) He's from the neighbourhood, has a long history of service and I think he'll do a great job.
The concert will not be a political rally, but Kyle will take a moment to introduce himself in hopes of winning some financial and voter support.
I'm looking forward to finally getting a chance to hear The Janzen Boys who will also be performing. It'll be a casual and fun night. Hope to see you out!
Steve Bell in Concert
(Featuring The Janzen Boys)