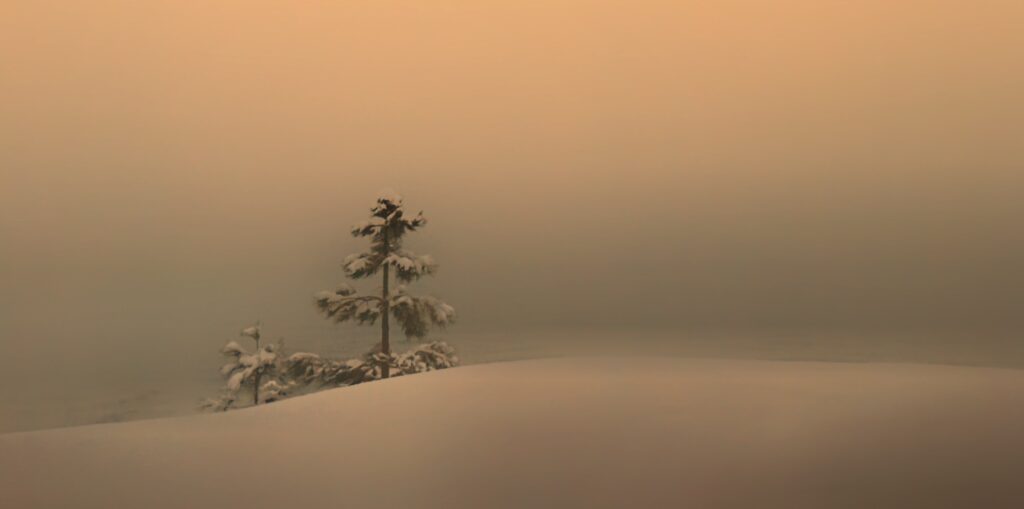 Let beauty awake in the morn from beautiful dreams…
You'll see by the lyrics of the song at the bottom of this page that this is clearly an Easter song. But in truth, I wrote it several years ago as a tribute to my father when a devastating cancer was eating away at his bones and threatening to soon take his life. Easter was about the last thing on my mind. The song was written in November just as a northern prairie winter was starting to settle in; hardly an occasion (physically or emotionally) for Easter joy. For me, it was a season of terrible sorrow and anxious dread.
However, in the midst of that, I had stumbled on an online sermon by N.T. Wright who had taken an "impossibly romantic," centuries-old, two stanza poem by Robert Louis Stevenson and then added a third stanza before using the new version as a framework to articulate a theology of beauty in light of Easter morning.
I can no longer remember the interior process for me, but I was inspired to write an additional two stanzas which I inserted as a link between Stevenson's lyric and Wright's coda. Melody soon followed. And with that… something new emerged which Malcolm Guite, in his book, "Love, Remember: 40 Poems of Loss, Lament and Hope," later described as a "collaboration across the continents and the centuries between the arts and the scriptures."
*****
While we, the gardeners of creation blessed
Furrow the soil at our Saviour's behest
And bury the seed of our own life's death
And suffer God's glory to grow
Of the above stanza, Malcolm writes:
There is a wonderful double sense in Bell's use of the word 'suffer' here. In the older sense, it means to allow something to happen. But of course, it must carry the modern sense too. Somehow, our own suffering offered to God might become not only a furrowing of the soil but the sowing of the seed; every little act of letting go can be a sowing of "the seed of your own life's death"; those who sow in tears will reap with songs of joy. But Bell does not use the word 'sow', he uses the word 'bury', and surely that is to give some gospel, some good news, to those who morn, those who feel in their grief that they have buried their life's best hopes.

Malcolm Guite | Love, Remember, 2017 Canterbury Press Norwich (p. 203)
I was startled, earlier this week, to realize that my late father's birthday, April 1, fell during Holy Week this year—Maundy Thursday, to be precise; a day for which I have written another song, "This is Love", which, of all my songs, happens to be my dad's favourite (see blog: This is Love). Grief is exhausting. And being already depleted of energy from all the sorrows and anxieties of the last year, I did my best to suppress any sustained indulgence of his memory even if it felt miserable and cowardly to do so. Thursday came and I hurried to work where I busied myself in the myriad things that an independent artist has ever on their plate. At the end of the day I came home, and my wife Nanci, wisely and mercifully, had bought flowers and arranged a meal my dad would have liked. She suggested we go to the grave-site if only for a brief visit. There, I let out a few well-managed gulps of grief; a sort-of deposit for another time when they can have their due.
The losses of the last year have been staggering. Over a half-million died in the US alone. Fifteen died at my mother's care home; beautiful souls whom we got to know and grew quite fond of from our frequent visits there. Several of my friends have lost loved ones. Our grandchildren have suffered much from the isolation and we've missed over a year of their young lives. Vulnerable businesses have closed, dreams have been crushed, and many relationships have strained to the point of breaking.
In the midst of all that, the word resurrection—not restoration or resuscitation, but resurrection—is the word we sound on Easter morning. Orthodox Christian hope has never held that death can be averted, but rather that it can be, and has been, overcome. Indeed, in the words of N.T. Wright,
What the creator God has done in Jesus Christ, and supremely in his resurrection, is what he intends to do for the whole world—meaning, by 'world', the entire cosmos with all its history.

N.T. Wright | Surprised by Hope: Rethinking Heaven, the Resurrection, and the Mission of the Church. 2008 Harper One (p. 91)
And so, my last words are for my dad. Ancient words from the faith tradition he gave his life to:
Rest in peace. Rise in Glory!
LET BEAUTY AWAKE
Music by Steve Bell
Robert Louis Stevenson (stanzas 1 – 2)
Steve Bell (stanzas 3-4)
N.T. Wright (stanza 5)
Let beauty awake in the morn from beautiful dreams
Let beauty awake from rest
Let Beauty awake
For Beauty's sake
In the hour when the birds awake in the brake
And the stars are yet bright in the west
Let beauty awake from rest
Let Beauty awake in the eve from the slumber of day
Awake in the crimson eve
In the day's dusk end
When the shades ascend
Let her wake to the kiss of a tender friend
To render again and receive
Let beauty awake in the eve
While we, the gardeners of creation blessed
Furrow the soil at our Saviour's behest
And bury the seeds of our own life's death
And suffer God's glory to grow
Yes we, the priests of all that is made
Gather the greatness of creation's praise
That burgeoning freshness of glory displayed
From the depths of the earth below
Let Beauty awake in the morn from the cool of the grave
Let Beauty awake from death
Let Beauty awake
For Jesus' sake
In the hour when the angels their silence break
And the garden is bright with His Breath
Let beauty awake from death
_________________________________________________________________________________________
If you wish to support Steve's efforts, you can drop a couple of dollars in his virtual tip jar at:
Buy me a coffee
You can also make a donation for a tax receipt at www.stevebell.com/support