The springtime of the Fast has dawned,
the flower of repentance has begun to open…

Lenten Triodion
The Lenten Triodion is the service book of the Orthodox Church that provides the texts for the divine services for the pre-Lenten weeks of preparation, Great Lent, and Holy Week.
For the Eastern Church, Lent begins with Clean Monday, as opposed to the Western Church, where Lent begins with Ash Wednesday. It is common in Greece to fly kites on this day, which may seem at odds with a sombre fast, but is actually in proper accordance with the Gospel injunction to be cheerful while fasting (Matthew 6:14-21).

Typically, the prayer for this day is the prayer of Saint Ephrem the Syrian. In his book Great Lent (from which I have drawn many of the insights for this chapter), Alexander Schmemann describes Saint Ephrem's prayer as the Lenten prayer:

O Lord and Master of my life! Take from me the spirit of sloth, faintheartedness, lust of power and idle talk. But give rather the spirit of chastity, humility, patience and love to thy servant. Yea, oh Lord and King! Grant me to see my own errors and not to judge my brother; For thou art blessed unto the ages of ages. Amen.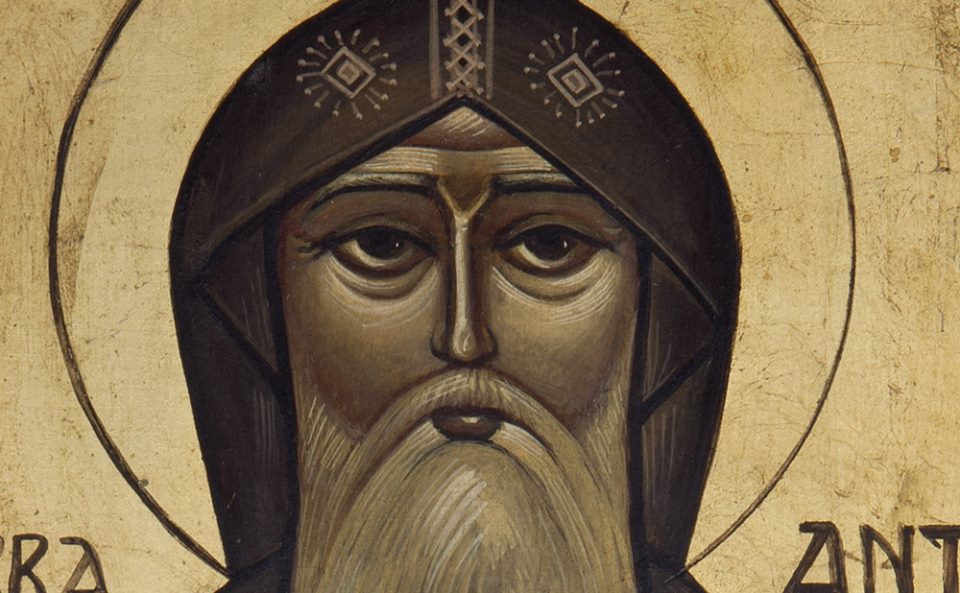 Saint Ephrem the Syrian was a fourth-century deacon who wrote his reflections almost exclusively in poetry. He wrote with such beauty and on so many topics that he is regarded as one of the Doctors of the Church. His prayer is unique in that it gives us a checklist of positive and negative aspects of repentance. He begins by aiming at the "fundamental spiritual diseases which shape our life and make it virtually impossible for us even to start turning ourselves to God."

1. Sloth: The word used here does not imply laziness, but rather indifference. Sloth is the condition of spirit marked by cynicism and apathy that makes our lives into a spiritual waste. Schmemann calls it the "root of all sin because it poisons the spiritual energy at its very source."

2. Faintheartedness: What Saint Ephrem means here is not lack of courage so much as despondency: the reduction of everything to negativity and pessimism. This state of being is suicide of the soul, in that it blackens the heart with negation, unable to desire and seek after the good, the true and the beautiful.

3. Lust for power: Once life has been stripped of meaning through indulgence in sloth and faintheartedness, a person tends to seek compensation in a self-oriented way. If faintheartedness is spiritual suicide, lust of power is spiritual murder, because it treats other people and otherness with indifference and contempt.

4. Idle talk: The mother tongue of a diseased soul, idle talk poisons creation. Because humanity is uniquely blessed with speech – bearing the image of God who spoke all things into being – then demeaning chatter is the language of de-creation, which transforms life into hell.

In our day, although sin is a socially outdated concept, it remains a terrible reality; so we commonly pray, "Lord Jesus Christ, Son of the living God! Have mercy on me, a sinner." Scripture encourages us to consider both the reality of sin and the good hope of forgiveness and redemption:

Wash yourselves; make yourselves clean; remove the evil of your doings from before my eyes; cease to do evil, learn to do good; seek justice, rescue the oppressed, defend the orphan, plead for the widow. Come now, let us argue it out, says the Lord: though your sins are like scarlet, they shall be like snow; though they are red like crimson, they shall become like wool.


Isaiah 1.16-18
After delineating a list of ills that keep us from life, Saint Ephrem's beautiful prayer illuminates a path away from death to life, which is the point of the Lenten pilgrimage: Life!

1. Chastity: In this context, the word 'chastity' does not strictly refer to sexual purity. Rather, the meaning conveyed is a vibrant wholemindedness and right orientation to what is. We are called to a faithfulness that respects the integrity of things, without which we find ourselves at odds with everything – indeed, a pariah to that which is other.

2. Humility: Humility is the consequence of chastity. When we fully appreciate the gift, glory and integrity of other people, we begin to apprehend the truth of ourselves, which by no means resembles self-depreciation. Humility is the "victory of truth in us… accepting things as they are and therefore capable of seeing God's majesty and goodness and love in everything."

3. Patience: The opposite of lust for power is patience, which doesn't see other people as a means to a selfish end, but rather perceives the inner reality and glory of things to which power-lust is blind. Patience reflects that "infinite respect for all things, which is the proper quality of God."

4. Love: The crown and fruit of all virtues, love is God himself: the goal and reward of our sincere efforts. In God we find everything pertaining to life and salvation.

Finally, the prayer simply asks God for the gift of realistic self-appraisal. Even the work of spiritual growth can produce a deadly pride that will sully our best intentions.

In closing comes doxology: "For thou art blessed unto the ages of ages." Our hearts sigh "Amen and amen! Yes and yes!"
YOU ARE TO BE HOLY
music and lyrics by Steve Bell

(Isaiah 1 / Leviticus 20: 26)

Hear O Israel! Listen O earth!
The Lord has spoken and given birth
I reared my children and brought them up
But they have rejected the Holy One

Even the ox knows its master's voice
The owner's manger a donkey knows
But you, my people, don't understand
A sinful nation has turned their backs

You are to be Holy
For I am Holy
Come to me only
For you are my own

Your country is desolate and your cities burned
Your fields are stripped by the foreigner
And right before you, laid waste as when…
When overthrown by a stranger's hand

So take your evil from my sight
Stop your wrong and learn what's right
Seek out justice for the oppressed
The widow's cause and the fatherless

You are to be Holy
For I am Holy
Come to me only
For you are my own


Appears on the 1989 CD release: Steve Bell / Comfort My People (Signpost Music)