Winnipeg, MB – Steve Bell and Malcolm Guite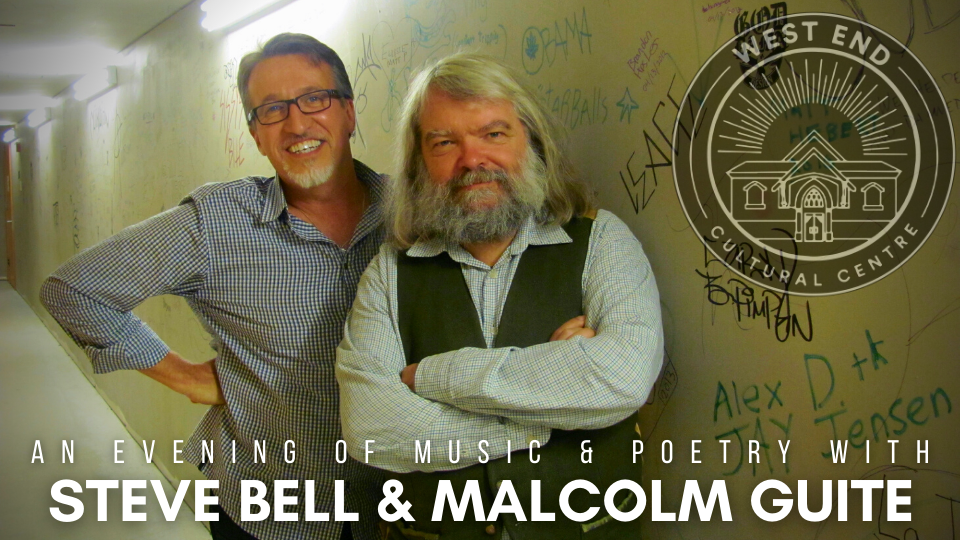 An evening of music and poetry with Steve Bell and Malcolm Guite at the West End Cultural Centre, 586 Ellice Ave.
Tickets $29 (plus $2 convenience fee and GST) are available online only here on Steve's website (scroll down to order).
"To experience Steve and Malcolm in concert is to be given a glimpse of the creative process in action." —Rev. Jamie Howison
The West End Cultural Centre will continue to require that patrons wear facemasks and show proof of vaccination for all events in the venue.
They will continue to evaluate this policy as circumstances evolve.
In the event of concert cancellation, tickets will be refunded.